Types of Bike Accidents That Might Call for Bike Replacement
Published at December 12, 2013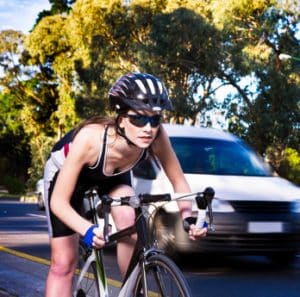 Cyclist At Law is not only here to help you should you ever become in a bike accident, we are also here to educate you more about the different types of bike accidents. Biking is a great way to stay in shape while getting around and saving the environment, but it can also be dangerous if you are not careful. If you ever become involved in an accident and are in need of bike replacement, turn to a Dallas lawyer at Cyclist At Law.
Stop Signs
Cyclists should be especially careful at stop signs since a majority of bike accidents happen at intersections. When stopped, always see if the motorist has a stop sign and that they acknowledge you. Even if you do not have a stop sign, you will be better off at least pausing at intersections if there is a car present.
Yield
Cyclists should always make sure that they yield at intersections, whether it is controlled or uncontrolled. There is always a chance that you might misjudge the car's speed or distance, which can result in an accident that can lead to the need for bike replacement.
The Right Hook and Left Cross
The "right hook" is when a motorist makes a right turn and does not see the cyclist on their right, or the cyclist passes the car right at an intersection. The "left cross" is when a motorist and cyclist approach an intersection at the motorist makes a left turn and hits the cyclist.
Cyclist At Law is here if you have been involved in a bike accident and are in need of bike replacement. If you think that you might have a case on your hands, give me a call at 800-877-6188.