Texas High School Student Killed in Cycling Accident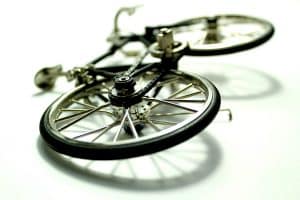 Bicycling is a great way to take in some fresh air, exercise, and save on the costs of fuel. However, while riding a bike is enjoyable, a simple bike ride can turn into a tragic event if a driver out on the road fails to take proper care when driving past you on your bike. At Cyclist At Law, we can help you obtain the compensation you deserve for your injuries and protect your legal rights after a cycling accident.
A Tragic Ending
Recently, a 17-year-old high school junior that attended Keene ISD Wanda R. Smith High School was hit and killed in a cycling accident. The teenager was struck at about 9:25 p.m. one evening when she was riding through an intersection. Following the crash, the teenager was airlifted to Texas Health Harris Methodist Hospital and died at 11:55 p.m., just two and a half hours following the initial crash.
Unfortunately, this accident is not unique. There have been two other pedestrian and auto accidents in this same area just within the past few months, both involving children.
Protect Your Rights after an Accident
If you were injured in a cycling accident caused by the negligence of a driver that was on the road with you, it is essential that you hire an experienced attorney from us at Cyclist At Law to help you fight for your rights as a victim. To begin the legal process following your accident, contact a Dallas cycling attorney from our firm by calling 800-877-6188.
Source: Cleburne Times-Review, "Keene student killed in Joshua accident," Amber, October 14, 2013.