Teaching Kids Proper Bicycle Safety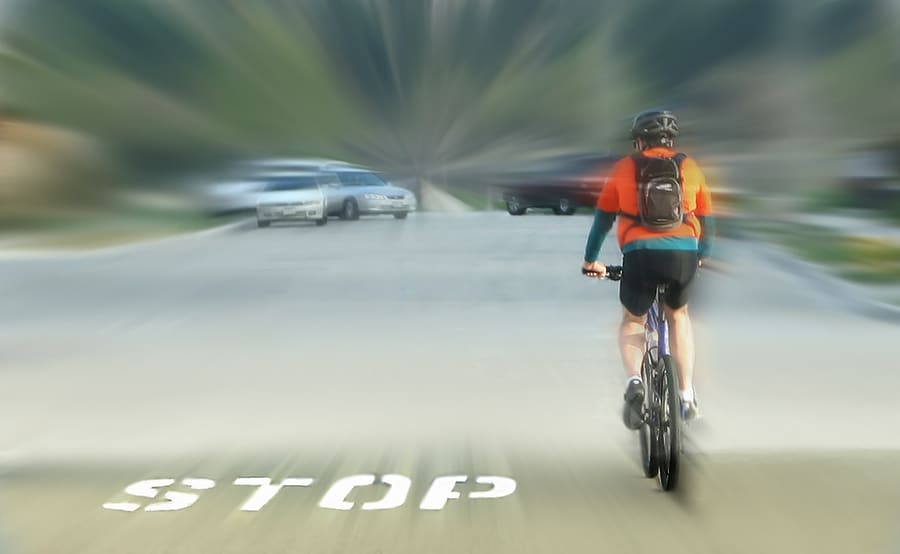 While Cyclists at Law can help you with bicycle accidents, we also want to help prevent them. Teaching your kids proper bicycle safety is a sure way to instill proper habits that will remain with them as long as they use a bike. Teach your kids the right way to help keep them from becoming involved in accidents.
The Right Match
Your child's bike and helmet should be the right fit for them and their age group. Don't buy them equipment that they have to grow into. When children are seated on their bike, their feet should touch the ground. It is also a good idea to start your children off on a bike that only has one speed and let them
work their way up to a bike with more gears and speeds.
Learn the Rules
Bicycle safety also involves learning how to share the road with other bikers and cars. Hand signals let drivers and other bikers know your intentions. A right turn is signaled by bending the left arm up at the elbow or stretching your right arm straight out while a left arm is signaled by stretching your left arm straight out.
Teach your child to always be aware of their surroundings – checking parking spaces, parking lots, over their shoulder and driveways for oncoming cars. You'll also want to make sure that your child always rides in the direction of traffic rather than against it.
Cyclists at Law takes bicycle safety seriously and is here whenever you are in need of a qualified Dallas bicycle attorney. Give us a call at 800-877-6188 if you ever have any questions.