Reduce Stress with the Help of a Personal Injury Law Attorney
Published at January 15, 2014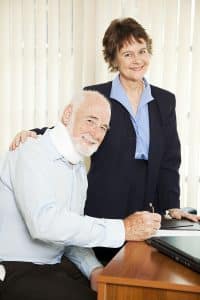 As much as everyone hopes to never be involved in an accident which requires professional legal help to solve, it is often unavoidable. Fortunately, there is qualified help available when you contact a reliable Dallas injury attorney from Cyclist At Law. Do not give up your passion of biking or become fearful of your hobby due to some of the biking accident stories you have heard. Instead, take the time to establish a business relationship with an expert who will stand ready to assist you with anything regarding personal injury law. Below are some of the ways having professional assistance can help to reduce unnecessary stress in the event of an accident.
Clarification of the Law
Can you imagine trying to figure out how different laws coordinate with each other without having the adequate education? Trying to find this kind of information may become increasingly frustrating when you are dealing with an unfortunate injury resulting from an unplanned accident. When you seek professional help, you can be confident that his education has enabled him to be able to make knowledgeable decisions regarding your case and personal injury law.
Legal Connections
Working with the right individuals to build a good case can be difficult if you aren't sure of where to begin. Personal injury law can be complicated and requires adequate time and knowledge to understand. A professional has all of the tools and networking connections necessary to put together a case that will represent you well in hopes of getting the compensation you deserve. Contact us, Cyclist At Law, today at 800-877-6188 or 973-392-1249 for more information.