Bicycle Accident Attorney Argyle Texas
Replace Your Bike With the Help of a Bike Accident Attorney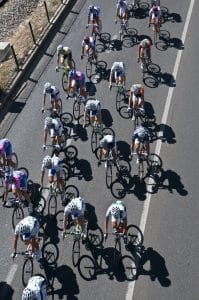 An experienced bicycle accident attorney in Argyle like us can see to it that your bike is either fully repaired or replaced if you were involved in a bike accident or if you're currently dealing with a cycle accident claim. We are knowledgeable about your rights as a cyclist and know how to handle bike accidents the right way so that you can fully recover medically as well as financially. Meet with a bike attorney from Cyclist at Law to start building your case and getting back to your regular day-to-day life.
Expert Answers to Your Questions
If you've recently had to file a cycle accident claim, some of the questions you might be asking yourself include:
Am I covered by my auto insurance policy?
Is my insurance company to be trusted?
Do I have any choice but to have my damaged bike replaced?
At Cyclist at Law we would be more than happy to answer all of your questions and address any concerns you might have about your cycle accident claim. We're here to do everything that we can to put your fears to rest and help you get back to riding in cycling clubs in Argyle.
Find Out if You Have a Case
As an Argyle attorney we can also help you determine what kind of case you have on your hands. Bike accidents on trails in Argyle can result in long-term injuries and financial repercussions, none of which you should be made to handle on your own simply because an insurance company mistakenly feels that you were responsible for the accident. Let us handle the legal matters while you focus on making a full recovery.
Call for a Consultation
Your cycle accident claim should be handled by a bicycle accident attorney in Argyle, not an insurance company. Call us at 800-887-6188 to set up an initial consultation and to learn more about your case.