Bicycle Accident Attorney Bedford TX
We Are the Bike Accident Attorneys That Bedford Residents Trust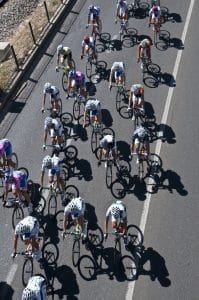 Bike accidents can happen at any time and in any place, including designated Bedford bike trails that may seem perfectly safe. When cyclists receive bicycle accident injuries, it is important to contact a bicycle accident attorney in Bedford right away. Cyclist At law can help clients receive compensation for their bicycle injuries by helping them file a compelling cycle accident claim.
Why You Need a Bicycle Accident Attorney
Bedford laws and regulations pertaining to cycling and bike accidents can be very complicated to navigate, which is why many people with bicycle accident injuries are completely unaware of their rights or the amount of compensation that they should receive for their bicycle injuries. If cyclists do not rely on the help of a Bedford bicycle accident attorney, they could end up having a very difficult time getting their cycle accident claim approved and paid. Here are some of the top reasons why you should always hire an attorney after becoming involved in a cycling accident:
Attorneys know the ins and outs of local law
Insurance companies are almost guaranteed to do whatever they can to minimize the amount that they pay for your claim
An experienced attorney can help you prepare and submit a claim that will most likely be paid by the insurance company
If you want to have someone who is familiar with the law on your side, Cyclist At Law can help you win your accident injury case.
When to Call an Attorney
Whether you are involved in very minor bike accidents or a single major accident that causes significant bicycle accident injuries, you should always call Cyclist At law as soon as you can after the incident. The sooner we receive the details of your case, the sooner we can prepare a cycle accident claim so that you can receive the compensation that you are entitled to receive for your bicycle injuries.
About Bedford, TX
There's something about Bedford, TX. It's a relatively small community of around 50,000 residents, and yet it retains a city-like feeling. Situated within driving distance of both Hurst and Euless, Bedford shares a school district with both. The city operates under a Council-Manager government that offers services to its community such as public safety, health, recreation, and community development. The people here are well cared for.
Should an accident occur while you're riding a bike one sunny afternoon, know that Cyclist at Law is available to take your case. We service Bedford, we know this area, and we enjoy being a part of this community. There's no shortage of job potential here, as the area boasts Carter BloodCare, Warrantech, and Transamerica. We highly recommend riding your bike to work each day! It's a liberating experience, especially in Bedford. Enjoy the scene and the community vibe, and know that we've always got your back.
Contact Us
For more information about Bedford cycling laws and your accident rights, Contact or call us at 972-392-1249, when you need a trusted bicycle accident attorney in Bedford.