Bicycle Accident Attorney Conroe, TX
CONROE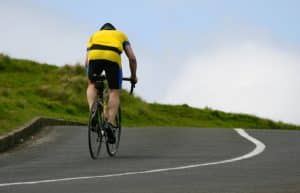 Bike accident injuries can be incredibly severe. If you have suffered an injury as the result of a bicycle accident in Conroe, you need legal advice. Getting compensation can be complex and stressful. Bill Shirer, Cyclist at Law, is a dedicated and passionate attorney who takes pride in helping his clients get the maximum amount for their injuries. If you are looking for a reputable bicycle accident attorney in Conroe, look no further than Cyclist at Law.
A CYCLING ACCIDENT ATTORNEY CAN HELP YOU
When you are looking for high quality legal representation, you want to know exactly what you are getting. Cyclist at Law will:
Sit down and answer any questions you have regarding your case.
Negotiate with the insurance company to get you the compensation you deserve.
Fight on your behalf, even in trial to ensure a fair deal.
If you have any questions about your bicycle accident case, contact Cyclist at Law.
PAIN AND SUFFERING CAN LAST A LIFETIME
Because of the nature of cycling, you are often traveling on roads shared with vehicles. Negligent drivers who are not paying attention can easily cause a devastating collision that can have lasting effects. You may have injuries that will take decades to heal. You may never be able to fully enjoy the Conroe bike trails again. You deserve to be compensated for those losses. Speak to the attorney who understands you. Talk to Cyclist at Law as soon as possible to file your claim.
DON'T WAIT FOR YOUR SETTLEMENT. CALL TODAY
If you are looking for an experienced bicycle accident attorney, call Cyclist at Law at 972-392-1249 .