Bicycle Injury Attorney Dallas, TX
Dallas, Texas Bike Injury Lawyer
Bill Shirer, Cyclist at Law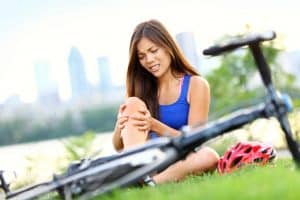 , focuses on bicycle accidents and is a Dallas bicycle injury attorney. Not only is this personal injury attorney familiar with bicycle law, but he also is a cyclist.  Whether you are trying to claim for bicycle accident damages such as replacing your bike or claiming for medical bills you've had as a result of a bicycle injury, Bill Shirer can help you negotiate with your insurance company for your personal injury case .
He can help answer your insurance questions, such as:
What to Do in a Bike Accident
Can I Trust My Insurance Company?
Am I Covered By My Auto Insurance?
How Do I Get My Bike Replaced?
About Dallas TX
Over one million people call Dallas home, making it the ninth largest city in America. Full of museums and popular tourist attractions, Dallas boasts a rich culture and is a hub of commerce, communication, art and technology. Dallas has more shopping and restaurants per capita than anywhere else in the United States and is connected by two railroads, five interstate highways, and the DFW International Airport.
Here To Help And Advise
As a Dallas bicycle injury attorney with over 23 years of experience trying bicycle accident and personal injury cases, Bill Shirer, Cyclist at Law is a Dallas bicycle injury attorney that can help you and advise you on how to get compensated if you've been a victim of a bicycle accident.