Bicycle Accident Attorney Fort Worth TX
We Are the Bicycle Accident Attorneys Fort Worth Residents Trust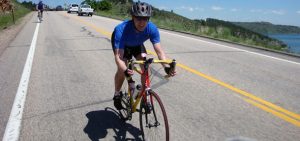 When you are involved in a bicycle accident in Fort Worth, you deserve to receive fair compensation for your injuries, even if you initially think you are ok. When you need an experienced bicycle accident attorney in Fort Worth right away, we can help you understand your rights and file your cycle accident claim. Cyclists do not always realize they are injured at the scene of the accident, but injuries can become more apparent and painful over time. That is why it is important to contact a bicycle accident lawyer immediately after the incident occurs.
Get the Right Compensation for Your Bicycle Accident Injuries
Fort Worth insurance companies realize that most cyclists do not know what their rights are after they have been involved in bike accidents. When a Fort Worth bicycle accident attorney is not involved in the cycle accident claim process, victims are less likely to receive the right compensation for their bicycle injuries. When you need a bicycle accident lawyer, we can provide you with the following assistance:
Review your case in order to determine whether you have a good chance of winning
Offer legal assistance to help you file your claim and receive the compensation that you deserve
Help you convince your insurance company to repair or replace your bike
How We Can Help
We know that most cyclists are careful to obey the laws of the road, which means that any bike accidents that you are involved in are probably not your fault. However, insurance companies will still do anything they can to avoid paying out on a cycle accident claim, which is why you need the help of an experienced bicycle accident attorney to ensure that you are fairly compensated for your bicycle injuries. As long as you have a bicycle accident lawyer on your side, you will have a better chance of receiving compensation.
Contact Us
When you need a reputable bicycle accident attorney in Fort Worth you can rely on Cyclist At Law. Contact or Call us today at 972-392-1225 to find out if you have a good case.