Bicycle Accident Attorney Keller Texas
Bike Attorney Bill Shirer Is Here to Help You With Your Bike Accident Case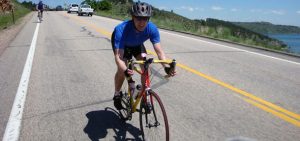 Bike accidents in Keller call for the knowledge and expertise of a bicycle accident attorney in Keller. Bill Shirer is committed to protecting the rights of cyclists in Keller and helping them receive a full settlement for their cycle accident claim. A Keller bicycle accident attorney is your best resource for information regarding your rights as a cyclist and for protecting your finances and your health. Sit down with a bike accident attorney in Keller today to see if you have a genuine case on your hands.
Take Legal Action on Your Accident Claim
What makes Bill Shirer so well qualified to handle bike accidents that occur on the roads and bike rides of Keller is that he is one of only two percent of Texas attorneys who has successfully become board-certified in personal injury law. Bill is also a bicycle accident in Keller who:
Has earned an AV Preeminent 5.0, the highest rating possible from America's top attorney review organization
Is a member of the Dallas and Texas Trial Lawyers Associations, the American Bar Association and the Association of Trial Lawyers of America
Is an avid cyclist and a top age group triathlete
Your cycle accident claim may have been denied by your insurance company if they believe that you were at fault for your accident. A Keller bicycle accident attorney will see to it that your insurance company and all other parties who are truly responsible for your accident pay what you are legally owed. Even if your accident wasn't a recent one, there's still a chance that the statute of limitations hasn't passed. Sit down with a bike accident attorney in Keller and discuss your case and your rights, and get back to your cycling club quickly.
Give Us a Call Today
Bike accidents and bike accident claims are more common than you might think. There's no need for you to suffer for someone else's negligence or inattention. Schedule an initial consultation with Bill Shirer today by calling 972-392-1249.