Kennedale Bicycle Accident Lawyer
Kennedale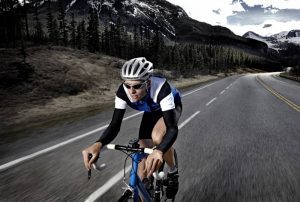 Cycling in Kennedale is usually a rewarding experience, but if a pleasant ride is cut short by an unfortunate accident, you need the help of a lawyer. Our team of Kennedale bicycle accident attorneys at Cyclist At Law are ready to work for you if you have been injured due to a negligent motorist. We handle your cycle accident claim and inquiries from insurance companies so you can recover from your bicycle accident injuries without worrying about how you will pay for medical bills or make up for lost wages.
How Cyclist At Law Attorneys Work for You
Bike accidents involving a motorist can cause serious pain and suffering and often require extensive medical treatments. You may not realize the many ways accidents also affect your life outside of your health. It is possible that you will experience a variety of difficulties that should be considered in your compensation as well as your injuries:
Lost wages due to days or weeks away from work to receive medical care
Lost future wages due to injuries that prevent you from doing your job
Inability to care for children or other family members who rely on you
Costly hospital, physician, and medication bills
An expert bicycle accident lawyer from Cyclist At Law will ensure that your pain, suffering, and loss are properly compensated. We work hard to get you reimbursement for medical bills as well as coverage for the difficulties you have faced after your accident.
We handle your claim so that you can concentrate on recovery. You will be able to join your fellow Kennedale cyclists on pleasant bike rides again without worrying about the compensation you need.
Help After an Accident
If you are in an accident with injuries, a Cyclist At Law bicycle accident attorney in Kennedale will work hard to get you through the claims process and recover the compensation you deserve. Call our offices at 972-392-1249 to learn more about your rights after an accident.