Bicycle Accident Attorney Lake Worth TX
Get the Help You Need From a Lake Worth Bike Attorney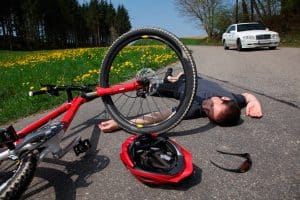 If you've been injured in a bike accident, there's a very good chance that you have a legal claim on your hands. A bike attorney in Lake Worth from Cyclist at Law has the focused expertise and experience required to successfully investigate and build your cycle accident claim. Speak with a Lake Worth bicycle accident attorney about your legal options and learn more about your rights as a cyclist in the state of Texas.
Understand Your Rights
While you might be well aware of the rules of the road for cyclists, you might be less informed about your rights involved with bike accidents. A bike attorney from our firm can inform you that:
Cyclists are often wrongly accused of being at fault for auto accidents
A claim can result from a driver intruding in a path designated for bikes
Insurance companies often attempt to avoid payment for bike accidents where the rider isn't at fault
A bike attorney in Lake Worth from Cyclist at Law is here to help see to it that all responsible parties are made to pay for your injuries, pain and suffering. Injuries received from serious bike accidents can result in serious medical bills. Rather than handling those bills yourself or trying to get an insurance company to pay for them, a Lake Worth bicycle attorney can handle all of the work for you.
Our Professional Expertise
What makes Bill Shirer of Cyclist at Law so well qualified to handle your cycle accident claim is that he has attained the highest possible rating from the country's top attorney review organization. You deserve to have a bike attorney who is well educated and affiliated in cyclist law as well as one who is a member of the Texas cycling community.
Contact Us Today
To schedule a consultation with a bicycle accident attorney in Lake Worth and see if you have a case on your hands, call Cyclist at Law today at 800-887-6188. Get in touch with us even if you're currently in talks with an insurance company about your bike accident.