Bicycle Accident Attorney League City, Tx
LEAGUE CITY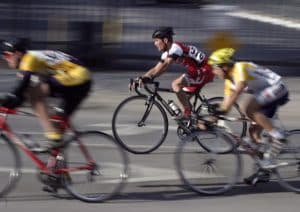 Suffering from a bicycle accident injury in League City is difficult. It is more difficult trying to handle your injury claim without proper legal representation. Many people settle their case for much less than it is worth because they did not have an experienced attorney on their side. Bill Shirer, Cyclist at Law, is dedicated to helping cyclists collect full compensation for their damages in League City.
WHAT A LEAGUE CITY BIKE ATTORNEY CAN DO FOR YOU
It is sometimes confusing to understand all that a personal injury attorney can do for you. Cyclist at Law will:
Hear your case and explain your rights.
Gather evidence, witness statements, medical bills and expenses to determine your damages.
Negotiate a maximum settlement for your case.
Don't wait to file your claim or you may forfeit your rights. Call Cyclist at Law today.
A BICYCLE INJURY CAN STOP YOU FROM ENJOYING WHAT YOU LOVE
A bicycle injury can cause intense pain and suffering. You may not get to bike the League City trails the same way again. You may suffer a long-term disability that prevents you from riding your bike altogether. Those who caused your injuries should be held accountable. Trust the League City bicycle accident attorney who truly understands the cycling community.
DIAL THE LEAGUE CITY, TX BIKE ACCIDENT ATTORNEY NOW
Don't hesitate to call Cyclist at Law. Call 800-887-6188 to schedule your initial consultation free of charge.