Dedicated Bike Accident Attorney for McKinney, TX, Residents
Experienced Bike-Riding Personal Injury Lawyer for McKinney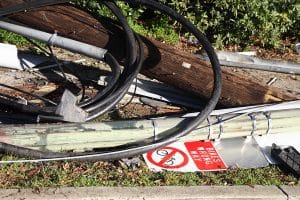 A bike-riding injury will prove painful and quite costly unless you take prompt action. Your actions after obtaining immediate medical treatment ultimately shape the outcome of this tragic accident. Aside from receiving prompt medical care, the most important thing you can do after a McKinney bicycling accident is connect with a personal injury attorney to spearhead your push for justice. In the context of McKinney bike-riding accidents, justice takes the form of a settlement or court award. This is the money you need to pay for medical care, cover lost wages, and buy a new bike. 
Bill Shirer, Esq., the Cyclist at Law, is here to help after your McKinney bicycling accident. Reach out to us after you receive medical care, and we will do everything in our power to help you obtain the compensation you need. Bill is the perfect attorney to handle your bicycling accident case as he is also a bicyclist. Bill has worked as a trial lawyer for three decades. He is board-certified in personal injury law, respected throughout the McKinney legal community, and willing to review your case in-depth to determine if there is solid legal footing for a personal injury lawsuit. Put your faith in the Cyclist at Law to take the legal steps necessary to obtain financial compensation, and the stage will be set for a lucrative payout in the form of a court award or settlement. Contact our office today to schedule a free, no-obligation consultation for your case.
Determining Liability for a Bicycle Accident
There might be one or several parties liable for your McKinney bicycle accident. Another bike rider, a pedestrian, a driver, or even the bike manufacturer might be liable. There is also a chance that several of these parties share liability for the accident. Even if you are partially liable for the accident, our Cyclist at Law will fiercely advocate for a settlement or court award that helps you move on without medical bills, diminished earning capacity, and lost wages that compromise your personal finances. 
Piecing together the puzzle of legal liability for a McKinney bike-riding accident is that much easier if you proactively document the accident. Use your smartphone or digital camera to take pictures of your injuries, the damage to your bike, the intersection where the accident occurred, and damage to other vehicles or bikes.
Whether you are partially at fault or not at fault at all, our Cyclist at Law in McKinney will work toward a payout on your behalf. Regardless of whether this compensation takes the form of a court award or a settlement, what matters most is that you are compensated after the accident. Bill Shirer, Esq., will review the details of your bike accident in McKinney and discuss a potential settlement. If settlement talks do not yield a fair offer, our bicycling accident attorney in McKinney can file a lawsuit on your behalf. 
Even the retailer that sold the bicycle and the mechanic who worked on the bike might be fully or partially legally liable for the accident. The bottom line is if any party failed to provide you, the bike rider, with the appropriate level of care, they may be found guilty of negligence. A negligent party may be required to pay damages for medical bills, pain, suffering, damage to the bike, and additional losses related to the accident.
Cyclist Laws in McKinney, TX
McKinney bicyclists are legally permitted to ride on the road, except for on toll roads and certain freeways. You cannot ride a bike on highways and interstates. McKinney and Texas state law consider bicycles to be vehicles, meaning they are to be operated within the linguistic confines of the language of vehicular laws. McKinney bike riders are required to obey traffic laws, signals, and signs. Bike riders are not permitted to ride opposing the flow of traffic. Bicyclists must stop at red lights and stop signs. Bike riders are also required to use red reflectors or lights in the back of the bike and a white reflector or light in the front. Bicyclists are also required to use a light when riding at nighttime. This light must be visible from a minimum of 500 feet in front of the bike. McKinney bicyclists are also required to have at least one functional brake that can complete a braked wheel skid. 
In terms of right of way, bike riders are required to yield the right of way to pedestrians attempting to cross roadways in crosswalks when the pedestrian control device is functional. There is no City of McKinney ordinance mandating that a helmet must be worn when riding a bike. However, it is recommended that McKinney bike riders wear a helmet. Bike riders are advised that it is best to ride toward the right side of the road and with the flow of traffic. Bike riders are required to raise their arm when signaling a turn. 
Though riding a bicycle on a McKinney sidewalk is not prohibited, the city desires that sidewalks be used by pedestrians as opposed to those riding bikes. However, younger bike riders are permitted to ride along the sidewalk with parental supervision. If you absolutely must ride on a sidewalk, the city of McKinney advises doing so at a low rate of speed. It is also recommended that you stay to the right of the sidewalk, verbally announce your intention to pass, and stop at red lights and stop signs. Though motorized vehicles cannot be operated on hiking trails, the city of McKinney does not have rules that bar bicyclists from riding on hiking trails. 
Car Drivers' Rights and Responsibilities to Cyclists
Drivers have rights and responsibilities comparable to those of bike riders. Local car drivers must acknowledge the fact that McKinney bike riders are comparably diminutive and unprotected. Therefore, vehicle operators are required to provide a duty of care to McKinney bicyclists. Drivers must also be on the lookout for bicyclists in their blind spots and in areas where they would otherwise be difficult to see. 
If a driver would like to pass a cyclist, he or she must exercise caution. McKinney bike riders should be given a minimum of three feet of space. Failure to provide such due care to bike riders sets the stage for a personal injury lawsuit that results in a court award or settlement paid to the injured bike rider.
Cyclists' Rights and Responsibilities
McKinney bicyclists are empowered to legally ride on the road. However, bike riders should stay toward the right side of the road and use their arms and hands to signal an intention to turn. Bike riders are not legally empowered to interfere with an automobile's movement. Furthermore, if another person is running or walking toward the bicyclist, he or she must sound a horn, ring a bell, or yell out to make that individual aware of a potential collision. 
What to Do After a Bicycle Accident
If you are involved in a bike accident with another bicyclist, a pedestrian, or a motor vehicle operator, seek immediate medical care. However, you can do a couple of things in the meantime to bolster the chances of your case resulting in a favorable court award or a significant financial settlement. Bill Shirer, Esq., is here to handle your bicycle accident claim and potential lawsuit in McKinney. Our Cyclist at Law will study the facts of your unique bike accident in McKinney and push for justice on your behalf. 
You can help Bill maximize your court award or settlement by collecting evidence after the accident. Take pictures of the accident scene. If you don't have a smartphone or digital camera, draw a picture of the accident scene. Write down the license plate number of the vehicle involved in the accident. It will also help to record the names, insurance information, vehicle makes/models, phone numbers, and addresses of all parties involved in the accident. 
Be sure to take down the names and contact information of eyewitnesses to the accident as well. Finally, don't forget to call the police. The police will create an accident report that might be referenced in a court of law as Bill Shirer fiercely advocates for justice on your behalf.
Elements of a Bicycle Accident Claim
Your bicycle accident claim begins with the police report. The police will write down the accident's details and do their best to gauge which party is at fault. Bill Shirer, Esq., Cyclist at Law, will review the nuances of your McKinney bike accident to determine if there is sufficient legal footing for a lawsuit. If a driver, bicyclist, pedestrian, or other party appears to be even partially liable and can be found guilty of negligence, we can file the personal injury lawsuit so you can focus on recuperating. Settlement discussions may then take place. 
If a settlement is not reached, your bicycle accident case may proceed to court. Bill Shirer, Esq., will zealously advocate for justice in a court of law. The overarching aim of the personal injury lawsuit is to obtain the money you need to cover your medical bills, offset your lost income, account for your diminished earning capacity, and compensate you for pain and suffering. Furthermore, financial compensation may also be available to cover the cost of your damaged bike and other losses tied to the accident.
Bicycle Accident Statistics in McKinney
Though Texas had fewer traffic collisions in the prior year, the state experienced a dramatic increase in biking and walking accidents. Exactly 731 individuals passed away as a result of pedestrian crashes in Texas this past year. This death total is a spike of 9% from the prior year. Sadly, crashes involving bike riders ended the lives of 82 individuals in Texas this past year. 
All in all, the Texas Department of Transportation states that the Lone Star State's bicycling accidents have increased by 25% from prior years. Only two other states have more deaths resulting from bicycling accidents. This figure is significantly more than the 68 deaths from 2019. These bike accident stats make it clear that it is becoming that much more dangerous to ride a bike on Texas roads.
Best Bike Trails in McKinney
McKinney has some visually striking biking trails and parks perfect for riders of all ages. Some of the area's highlights include the bike trails at Crossroads Park and Trail, Serenity Park, and Erwin Park. You can also find lovely trails at Beaver End Trail, the Bachman Lake Park Loop Trail, and the Arbor Hills Trail.
Worst Areas for Bike Riding in McKinney
Bike riders in McKinney are advised to avoid the city's busiest intersections. Try to steer clear of the areas around Custer Rd., W. White Rd., Preston Rd., and US 75.
How to Avoid a Bike Accident
Avoiding a bike accident is not easy, especially when you consider the fact that Texas roads are becoming busier with each passing year. You can do your part to stay safe by wearing a helmet, donning reflective gear, and riding along the right side of the road. Be mindful that those in parked cars might swing open their doors. Be hyperaware of your surroundings, resist the temptation to listen to music while riding, and you will have done your part to stay safe. 
Contact the McKinney Cyclist at Law
Bill Shirer, McKinney's Cyclist at Law, is here to analyze your unique bike accident case and obtain justice on your behalf. Bill will identify all potentially liable parties and pursue justice in the form of a settlement or court award. Bill does not shy away from court hearings and trials. If necessary, our Cyclist at Law will zealously advocate on your behalf in a court of law to ensure justice is fully served. 
You can confidently put your trust in Bill as he bikes in excess of 5,000 miles per year. Bill even races in the Masters 50 and up road division. Give us a call today at 800-887-6188 to schedule an initial consultation. You can also contact Bill via email by clicking here.