Bicycle Accident Attorney Missouri City, TX
MISSOURI CITY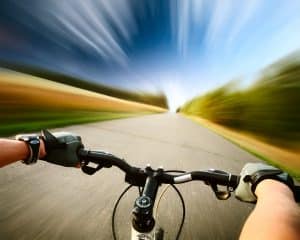 When you are suffering from a bicycle accident injury in Missouri City due to the negligence of another, you deserve proper and fair compensation. When you are injured, you have piling medical bills, you may be unable to return to work, and insurance companies are harassing you. Do not let them pressure you into settling for less than your case is worth. Call Bill Shirer, Cyclist at Law, for help in getting everything you are entitled to under the law. He is happy to serve the residents of Missouri City with quality legal representation.
YOU NEED A BICYCLE ACCIDENT ATTORNEY RIGHT AWAY
Unfortunately, many people try to go through the claim process alone and end up settling for less than they are owed. Cyclist at Law can provide you with:
Experienced legal advice and strategy to get the most for your case.
Negotiating with the insurance companies to get proper compensation.
Will fight it out in court, if need be, to get you a fair deal.
When you want an attorney you can count on, trust Cyclist at Law.
NOT ALL INJURIES ARE VISIBLE
It is important to remember that while you may heal from your physical injuries, the emotional trauma can still remain. You may not be able to ride the Missouri City trails the same way you used to. You may suffer emotional distress whenever you get back on your bike. You deserve to be compensated for that loss of enjoyment and emotional turmoil. Cyclist at Law understands and can help you so that you can get back to your life and back on your bike.
CALL AND SPEAK TO A MISSOURI CITY, TX BICYCLE ACCIDENT ATTORNEY
If a negligent driver has injured you on your bicycle, get the advice of an experienced attorney. Call Cyclist at Law at 800-887-6188.