Bicycle Accident Attorney Pharr, Tx
PHARR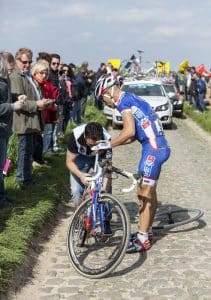 There is nothing more relaxing than cycling through the great city of Pharr. But a routine ride can quickly become a nightmare if you cross paths with a negligent driver. If you have sustained injuries due to a bicycle accident in Pharr, you need to call Bill Shirer, Cyclist at Law. He is a dedicated lawyer who is an active member of the cycling community here in Texas. He has helped many Pharr residents get the compensation that they deserve. Call today and schedule your free consultation to speak about the details in your case.
GET THE HELP YOU DESERVE WITH A PHARR, TX BICYCLE ACCIDENT ATTORNEY
There is nothing wrong with asking for help with your injury claim. An attorney can provide you with much needed assistance. An attorney can help you:
Understand the legal issues and concerns in your case.
Build a solid case against those responsible for your injuries.
Get you maximum compensation to allow you to get the services you need to recover.
There are certain time limitations, so don't delay. Contact Cyclist at Law as soon as possible.
BICYCLE INJURIES CAN BE DEVESTATING
Cycling can be more than just a hobby, it is a passion. If you have sustained a serious bike injury, it can put you out of the sport you love for good. You need the financial resources to get the proper rehabilitation services you require. You need to be compensated for the loss enjoyment you have experienced. You may never get to fully enjoy biking the Pharr trails again. You deserve justice for experiencing physical and emotional trauma. Cyclist at Law is prepared to fight, even go to trial, to ensure that you get a fair deal.
CALL YOUR PHARR, TX BIKE ACCIDENT ATTORNEY
When you need help with your bicycle accident claim, contact Cyclist at Law . Dial 972-392-1249.