Bicycle Accident Attorney San Angelo, Tx
SAN ANGELO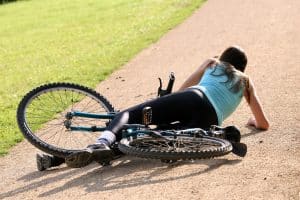 When you have been in a bicycle accident in San Angelo, you deserve to have your damages compensated for. You have suffered pain, expensive medical procedures, and countless hours of stress and emotional distress due to someone else's negligence. Bill Shirer, Cyclist at Law, can help you hold those accountable for you injuries. When you want a powerful and caring legal advocate on your side, you need to call Cyclist at Law.
WHAT CAN YOUR ATTORNEY DO FOR YOU?
An experienced bicycle accident attorney can assist you with everything you need. Cyclist at Law will:
Help you with your accident case and file all necessary documents.
Negotiate with all the parties involved so that you are getting the best deal.
Fight until you get the compensation that you deserve.
If you are looking for dedicated legal representation, contact Cyclist at Law.
LOYAL AND ETHICAL REPRESENATION FOR YOU
Bicycle accidents can destroy the very sport that you are passionate about. You may have lasting pain or disability that prevents you from enjoying cycling. You may be prevented from riding the San Angelo bike trails ever again. This loss of enjoyment is a damage that you should be compensated for. Cyclist at Law understands the passion for the sport of cycling and how devastating an injury can be.
About San Angelo, TX
The city of San Angelo, TX, is steeped in history. Angelo State University, the historic Fort Concho, and the Goodfellow Air Force Base all call this city home. If you're a history buff, then this is the city for you! Art enthusiasts can check out the San Angelo Museum of Fine Art — a welcome distraction from the heat and everyday stresses of life. If you have a bike, we highly recommend riding to the museum with friends or family. 85,000 visitors per year cannot all be wrong!
San Angelo is proudly part of Central Texas. The weather here is quite mild compared to most of Texas, which allows for plenty of biking year-round. On average, we see only 18 days with record highs of over 100 degrees. The rest of the time, the cooler weather is perfect for exercising.
CALL TO SPEAK TO A SAN ANGELO, TX BIKE ATTORNEY TODAY
If you have been injured in a bicycle accident, you need an attorney you can trust. Call Cyclist at Law at 972-392-1249 today!