Southlake Bicycle Accident Lawyer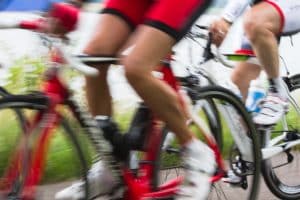 After an injurious bicycle accident, you may be feeling an immense amount of pressure to pay off your medical bills while simultaneously trying to recover from your injuries so that you can go back to work. At Cyclist at Law, we are here to relieve some of the stress you are experiencing after incurring serious injuries in a bicycle accident. As a certified and experienced bicycle accident attorney in Southlake, we know what it takes to reach a fair and beneficial settlement amount on your behalf.
Reasons to Choose Us as Your Bike Attorney
There are many reasons why you should choose us as your Southlake bicycle accident attorney. These include the following:
Our firm actively supports the Texas cycling community
We have significant experience taking bicycle accident cases to court
We have passed a rigorous series of tests relating to personal injury law
Additionally, we have worked on a variety of different bicycle-related accident cases. Whether you were rear-ended by a negligent motorist at a stop sign or harmed after a driver veered into the bike line as you were participating in a bicycle event, our team has the necessary experience and qualifications to help you assert your legal rights.
Filing a Successful Cycle Accident Claim Can be Difficult
As a bicycle accident attorney in Southlake, we have seen multitudes of insurance carriers attempt to refrain from providing an injured cyclist with compensation because they believed that the cyclist was at fault for the accident. We will actively work with the opposing insurance company to make sure that this does not happen and to ensure a fair settlement agreement is reached.
Obtain Compensation for Your Bicycle Accident Injuries
If you were injured in a bicycle accident, you may be eligible to receive compensation for your medical bills, rehabilitation expenses, and pain and suffering. Contact a bicycle accident attorney in Southlake from our firm today by calling (972) 392-1249 to find out what compensation may be available to you.