Bicycle Accident Attorney Spring, Tx
SPRING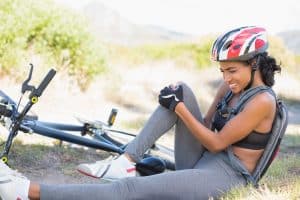 If you have been involved in a bike accident in Spring, you need the advice of a reputable bicycle accident attorney. Your injuries could be more severe than you think, and you deserve full compensation for the pain and emotional turmoil you have experienced. Bill Shirer, Cyclist at Law, is dedicated to helping clients in the cycling community that have fallen victim to the negligence of others. If you are looking for a caring and powerful advocate to be on your side, look no further than Cyclist at Law.
HOW CAN A CYCLING ACCIDENT ATTORNEY HELP?
A bike accident attorney is there to assist you with your claim from start to finish. Cyclist at Law will:
Assist you with any questions or concerns you may have regarding your case.
Fight with the insurance companies so you do not have to.
Help get you the maximum amount for your injuries.
When you want the absolute best legal representation, contact Cyclist at Law.
WINNING SETTLEMENTS AND PROVEN RESULTS FOR CLIENTS
When you are looking for an attorney for your case, you want someone who truly understands your losses. Bike accidents can be absolutely devastating and leave you with extensive physical and emotional injuries. It may be difficult to get on your bike again. You may never be able to enjoy the Spring bike trails the same way.  You deserve to be reimbursed for these losses so that you can get the help you truly need to get your life back.
A PROFESSIONAL AND DEDICATED BICYCLE ACCIDENT ATTORNEY IN SPRING, TX
When you are looking for a Spring bicycle accident attorney, you need to call Bill Shirer. Call Cyclist at Law at 972-392-1249.