Bicycle Accident Attorney in Stephenville Texas
Find Out If You Have a Bicycle Accident Case With the Help of Cyclist at Law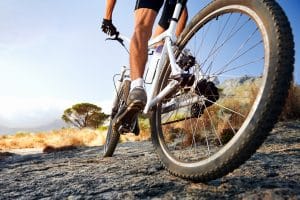 Not all bike accidents are minor ones, and not all of them are your fault. A Stephenville bicycle accident attorney from Cyclist at Law is here to help you to determine whether or not you have a case on your hands and how much you can collect for your injuries, lost wages, pain, suffering and damaged bike. A bicycle accident attorney in Stephenville can assist you if you feel that your insurance company isn't offering you a fair settlement or if they're simply refusing to pay. Bike accident injuries can lead to both short-term and long-term medical complications for cyclists, so always make sure that your medical and financial needs are fully taken care of.
We Have the Knowledge and Experience You Need to Win Your Case
What's unique about our attorneys here at Cyclist Law is that they focus on offering legal counsel to cyclists like you. Bicycle law in Stephenville is a rather nuanced area, which means that your best bet of recovering full compensation for bike accidents is to work with a bike attorney. With a bicycle accident attorney in Stephenville by your side during your case, you'll:
Learn more about your rights as a cyclist and have someone who will defend those rights
Know how to deal with insurance companies the right way so that you receive a fair statement
Be able to take care of your bike accident injuries without paying out-of-pocket
Have the stress-free state of mind you need to focus on taking care of yourself and your injuries
Cyclists have enough dangers to worry about on the road without having to waste time dealing with uncooperative insurance companies and outrageous medical and bike replacement fees that you shouldn't have to be responsible for.
Call Us Today to Learn More
To learn more about bike accidents from a bike attorney who is also a Texas cyclist, pick up the phone and call 972-392-1249 to speak to one of our representatives.