Bicycle Accident Attorney Sugar Land, Tx
SUGAR LAND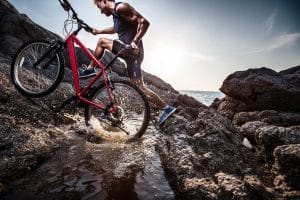 If you live in Sugar Land and have been involved in a bicycle accident, you need legal assistance. Cycling accident injuries can range from mild to severe, and you may have incurred long-lasting disability that prevents you from enjoying the sport you love most. You need an attorney to stick up for you and fight for the compensation you deserve. Bill Shirer, Cyclist at Law, is an experienced personal injury and bicycle accident attorney who is passionate about assisting the cycling community. Call him today to speak about the specific details of your case.
WHY YOU SHOULD HIRE A SUGAR LAND, TX BIKE ATTORNEY
An attorney can help you with many aspects of your case from start to finish.  Cyclist at Law can assist you with:
Understanding the complex law of personal injury.
Fight with insurance companies so you don't have to.
Help you in getting long-term compensation for your injuries.
Don't wait to file your claim and put yourself at a disadvantage. Contact Cyclist at Law today.
A BICYCLE INJURY DOESN'T HAVE TO STOP YOU
While a bicycle injury may have stopped you in your tracks, you can get the help that you need to get back to your daily activities. Rehabilitation and long-term costs should be included in your damages. Your injuries may prevent you from ever hitting the Sugar Land bike trails again. That loss of enjoyment needs to be compensated for.  The negligent driver needs to be held accountable for their actions.
SPEAK TO A SUGAR LAND, TX BIKE ACCIDENT ATTORNEY NOW
Contact the bike accident attorney at Cyclist at Law. Call 972-392-1249 to schedule your free consultation.