Bicycle Accident Attorney Temple, Tx
TEMPLE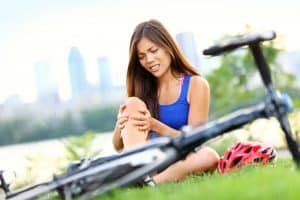 When you have been injured in a bicycle accident in Temple, you need an attorney that you can trust. Bill Shirer, Cyclist at Law, is passionate about helping the cycling community get the justice it deserves. Negligent drivers risk the lives of cyclists every day. They need to be held accountable for their actions when they cause injury. Turn to the best bicycle accident attorney Temple has to offer. Cyclist at Law can help you get the compensation you are entitled to.
A TEMPLE, TX BICYCLE ACCIDENT ATTORNEY CAN HELP YOU
You do not have to go through this process alone. Cyclist at Law can:
Deal with the insurance companies, so you don't have to.
Will formulate a legal strategy to get maximum compensation for your case.
Will do everything possible, even trial, to make sure you get a fair deal.
Don't hesitate to ask for assistance, call the bicycle accident experts, and call Cyclist at Law.
YOU DESERVE PROPER COMPENSATION
There is nothing more exhilarating than riding the Temple trails. You may have long lasting pain, permanent disability, and extensive rehabilitation before you get to enjoy your bicycle the way you used to. You need proper compensation to cover the loss of enjoyment and long-term costs of your injuries. Cyclist at Law can help you get full reimbursement so that you can get your life back on track.
TALK TO A TEMPLE, TX BIKE ACCIDENT ATTORNEY IMMEDIATELY
When you need help with your claim, you need to call a dedicated bicycle accident attorney. Call Cyclist at Law at 972-392-1249.