Bicycle Injury Attorney The Colony, TX
The Colony, Texas Bike Injury Lawyer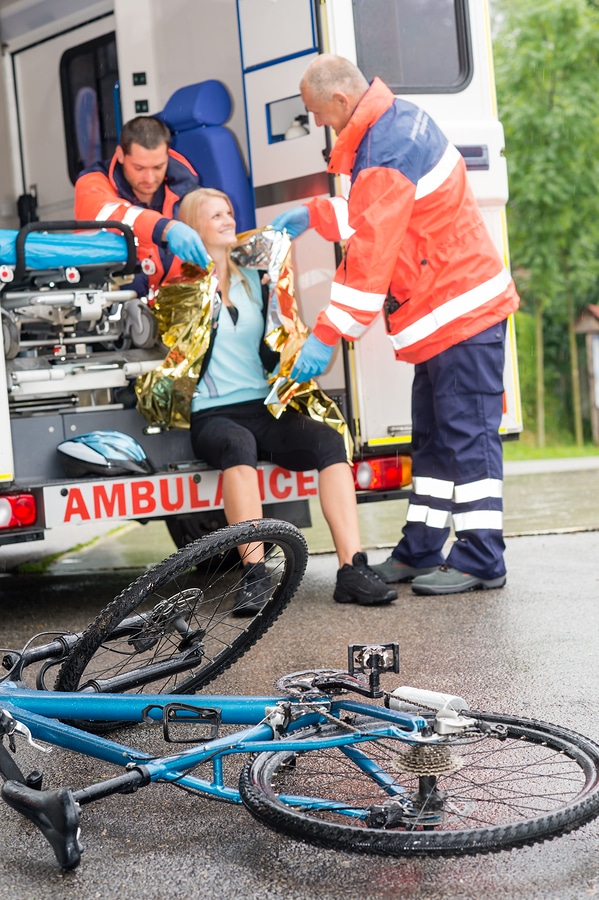 Bill Shirer, Cyclist at Law, focuses on bicycle accidents and is The Colony bicycle accident attorney. Not only is this personal injury attorney familiar with bicycle law, but he also is a cyclist. Whether you are trying to claim for bicycle accident damages such as replacing your bike or claiming for medical bills you've had as a result of a bicycle injury, Bill Shirer can help you negotiate with your insurance company for your personal injury case .
He can help answer your insurance questions, such as:
Can I Trust My Insurance Company?
Am I Covered By My Auto Insurance?
How Do I Get My Bike Replaced?
Types of Bicycle Accidents
While operating any vehicle on public roadways can be dangerous, riding a bicycle brings heightened circumstances and risks. By far the most bicycle-related accidents occur at a stop sign. Intersection collisions currently represent around 10% of all bicycle accidents. Such an incident happens when the bicyclist stops at a sign, but a motorist currently has the right-of-way and isn't required to stop. Many times, the cyclist will ride into traffic after stopping, failing to check for oncoming vehicles. They will then be struck.
The second-most-common type of accident involves a cyclist coming to a complete stop, having the right-of-way, and then moving forward. A motorist who is not paying attention slams into said rider. This type of incident makes up 9.3% of bicycle accidents. Unfortunately, most vehicle drivers do not pay attention to those around them.
Hit and Run Bicycle Crashes
Most people know that a hit and run accident between motor vehicles is considered a serious offense. Well, the same goes for a bicycle hit and run incident. A driver who strikes a bicycle rider is legally required to stop and provide contact and insurance information and determine whether the bicyclist is okay.
In one recent incident, a driver hit a young cyclist and then stopped to talk with him. The cyclist told the driver he was all right, when, in fact, he was seriously injured. The cyclist later sought damages, but was unsuccessful, as he told the other driver that all was well. If the driver stops and talks with you, be honest and thorough. Exchange contact information, and ensure that everyone involved is safe. However, if the driver simply speeds off, you should immediately call the police and provide as much detail as possible.
About The Colony, TX
The Colony is one of the fastest growing towns in the area and was named the Sports Illustrated 50th Anniversary Sports Town of the United States. The Colony is also home to Pizza Inn's corporate headquarters as well as Lewisville Lake, which provides 23 scenic miles of shoreline.
Here to help and advise
As a bicycle accident attorney with over 23 years of experience trying bicycle accident and personal injury cases, Bill Shirer, Cyclist at Law is a bicycle accident attorney that can help you and advise you on how to get compensated if you've been a victim of a bicycle accident.