The Woodlands Bicycle Accident Lawyer
THE WOODLANDS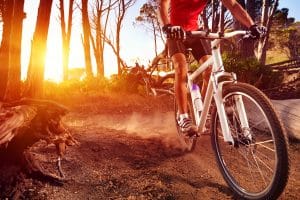 If you were riding your bike through the beautiful city of The Woodlands, and were injured in an accident, you need to speak to an attorney. You should not be burdened with large medical bills, unable to go back to work due to someone else's negligence. Rest easy and call the legal professional, Cyclist at Law. Bill Shirer has helped countless of The Woodlands residents in getting proper compensation for their damages. He is caring, compassionate, and ready to fight for what you deserve.
A BIKE ATTORNEY CAN HELP YOU
Too many cyclists settle for much less than their case is worth because they do not have the advice of an experienced attorney. Cyclist at Law will:
Walk you through the claims process from start to finish.
Fight with the insurance companies to get you a proper settlement.
Do everything, including taking your case to trial, to make sure you are getting maximum compensation.
For the premiere bicycle accident attorney in The Woodlands, contact Cyclist at Law today.
A BICYCLE INJURY CAN KEEP YOU FROM THE SPORT
Cycling is one of the most popular sports around The Woodlands. It is not only about riding your bike, it is about challenging yourself, socializing with friends, and being part of a community. When you become injured, this is all taken away from you. You deserve compensation for that loss. Let Bill Shirer help you with your bicycle injury claim today and see why he is one of the most referred attorneys in Texas for bicycle accidents.
SCHEDULE A CONSULTATION WITH THE WOODLANDS, TX BIKE ACCIDENT ATTORNEY NOW
Call to speak to Cyclist at Law. Dial 972-392-1249 to schedule your initial consultation.