Bicycle Accident Attorney Wichita Falls Texas
Wichita Falls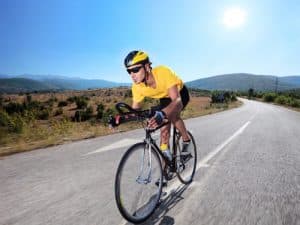 Riding a bike is a great way to improve your health, save money on gas and car repairs, and reduce your carbon footprint. However, there is a risk to cyclists who share the road with motor vehicles. Drivers do not always pay attention to bicycles, causing accidents and injury to bike riders. If you have been injured by a vehicle while riding a bike in Wichita Falls, you need legal representation. At Cyclist At Law, our bicycle accident attorneys in Wichita Falls focus on serving bicycle riders injured by motorist negligence. We can inform you of your rights, assist you with a cycle accident claim, and get you the compensation you deserve.
Ask Our Attorneys About Your Rights
There are many great resources for you to explore bike riding and to learn about bike safety, but no amount of research can completely prevent bike accidents. When you are in an accident with a motorist, you need a reliable resource to learn about your rights as an accident victim. A Wichita Falls bicycle accident attorney can talk to you about:
Your right to have an attorney on your side when you are injured by a motorist
How an attorney can help you handle questions from insurance companies
The compensation you have a right to collect for your bicycle accident injuries
Our team is proud to assist accident victims who are injured by motorists. We can inform you of your rights and discuss how we can help you with a claim.
Get the Compensation You Deserve
Talk to a bicycle accident lawyer on our team about how important it is to get the right compensation for your injuries. We can help you understand how critical a claim is when you are injured in an accident. You need the expert legal guidance we can provide during this difficult time.
>Hit and Run Bicycle Crashes
A hit and run incident is confusing. You're unsure of who struck you, what their motives for running were, and whether or not you're going to be all right. It's a tough time and a tough situation. You need someone on your side. You need Cyclist at Law.
We're here to fight for justice under the law. We're bicycle riders ourselves, so we understand the dangers cyclists face. A single negligent driver could cause a serious crash, and then speed off in the hopes of avoiding repercussions. Thankfully, the police are excellent at their jobs. If you can provide a description, they can find the culprit. You'll still need assistance managing the insurance claims professionals and legal paperwork involved in an accident. That's where we come in the picture. We'll ensure you receive proper compensation for your injuries and property damage.
About Wichita Falls, TX
Wichita Falls is a stunning locale. It's hard to describe a city known primarily for its natural beauty, which includes the "restored" falls. This is also a growing city. Families and businesses come for the beauty; they stay for the opportunities. In addition to the extensive business district, Sheppard Air Force Base offers unique possibilities for those seeking a career in the military. The area is also known for its Joint Jet Pilot Training program for Euro-NATO.
Our little city even has a claim to fame: the Newby-McMahon Building was featured in Robert Ripley's Believe It or Not! as the world's "littlest skyscraper." Families will be glad to hear that the local school district is well-known. Further education within the area includes Midwestern State University — the campus also offers a perfect biking area for all levels of cyclists.
Contact a Cyclist At Law Attorney Today
To discuss your rights and the compensation you deserve after a bike accident, call 972-392-1249 to speak with a Cyclist At Law bicycle accident attorney in Wichita Falls.