Bicycle Accident Attorney Wichita Falls Texas
Wichita Falls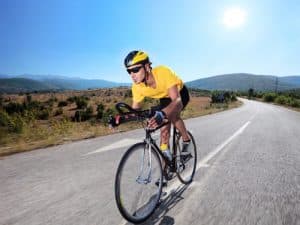 Riding a bike is a great way to improve your health, save money on gas and car repairs, and reduce your carbon footprint. However, there is a risk to cyclists who share the road with motor vehicles. Drivers do not always pay attention to bicycles, causing accidents and injury to bike riders. If you have been injured by a vehicle while riding a bike in Wichita Falls, you need legal representation. At Cyclist At Law, our bicycle accident attorneys in Wichita Falls focus on serving bicycle riders injured by motorist negligence. We can inform you of your rights, assist you with a cycle accident claim, and get you the compensation you deserve.
Ask Our Attorneys About Your Rights
There are many great resources for you to explore bike riding and to learn about bike safety, but no amount of research can completely prevent bike accidents. When you are in an accident with a motorist, you need a reliable resource to learn about your rights as an accident victim. A Wichita Falls bicycle accident attorney can talk to you about:
Your right to have an attorney on your side when you are injured by a motorist
How an attorney can help you handle questions from insurance companies
The compensation you have a right to collect for your bicycle accident injuries
Our team is proud to assist accident victims who are injured by motorists. We can inform you of your rights and discuss how we can help you with a claim.
Get the Compensation You Deserve
Talk to a bicycle accident lawyer on our team about how important it is to get the right compensation for your injuries. We can help you understand how critical a claim is when you are injured in an accident. You need the expert legal guidance we can provide during this difficult time.
Contact a Cyclist At Law Attorney Today
To discuss your rights and the compensation you deserve after a bike accident, call 972-392-1225 to speak with a Cyclist At Law bicycle accident attorney in Wichita Falls.