Bicycle Accident Attorney Willow Park Texas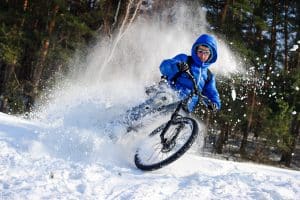 Bicyclists are often wrongly blamed for accidents they get into with a motor vehicle, even if they are following proper bike safety guidelines. Most of the time, the driver of the vehicle is at fault because he or she wrongly turned into the bike path or an area where the cyclist was riding. If you were involved in an injurious accident while you were out riding your bike, you need a bicycle accident attorney in Willow Park from Cyclist at Law to fight for your rights to fair and proper compensation.
Filing a Cycle Accident Claim
Even if you were obeying bike safety guidelines and laws before the accident occurred, the insurance company working on your claim may not believe that you are faultless. To elevate your chances of receiving compensation for your injuries:
Do not discuss fault with anyone but us
Accept needed medical care
Provide us with the contact information of any witnesses who were at the scene of the accident
As your bicycle accident attorney in Willow Park, we will diligently work on your personal injury case to ensure that you are able to obtain the compensation you deserve.
Bike Accidents Result in Severe Injuries
At Cyclist at Law, we understand that bicycle injuries can leave you severely debilitated in a way that harms your ability to work, go to school, or live a normal daily life. As a board certified Willow Park bicycle accident attorney, we know what it takes to effectively work with difficult insurance companies and even bring cases to court if need be.
Let a Bicycle Accident Lawyer Help
Without a bicycle accident attorney in Willow Park, you could be limiting your chances of receiving compensation to cover the cost of your medical bills, rehabilitation expenses, and the pain and suffering you experienced as a result of your injuries. Find out more about why you need an attorney on your side during this difficult time by calling 972-392-1249 to discuss your needs with us at Cyclist at Law.