Bicycle Accident Attorney College Station, Tx
COLLEGE STATION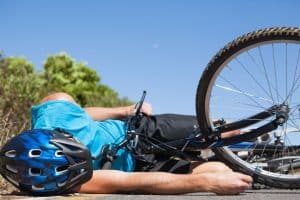 If you were injured in College Station in a bicycle accident, it is imperative that you speak to an attorney right away. You should be spending your time healing from your injuries, not arguing on the phone with insurance companies. You do not have to do it alone. Let an experienced and dedicated College Station bicycle accident attorney help you. Bill Shirer, Cyclist at Law, is standing by ready to assist you with your injury claim. He proudly represents cyclists in holding negligent drivers accountable for their actions. Call today.
A BIKE ATTORNEY THAT UNDERSTANDS
There is nothing better than hiring an attorney who truly understands your situation. Cyclist at Law understands because he is an active member in the cycling community. He will:
Help you understand what you are entitled to under the law.
Speak to the insurance companies on your behalf.
Negotiate maximum compensation for your damages.
When you want to talk to a knowledgeable and caring attorney in College Station, call Cyclist at Law today.
BICYCLE INJURIES CAN BE LONG-LASTING
When you are involved in a serious bicycle accident, you can have long-term injuries and disabilities. These injuries may prevent you from riding your bike on the College Station bike trails. You may experience intense emotional distress from your accident. You need compensation to get the rehabilitation and counseling you deserve to help you recover from the trauma you experienced.
CALL YOUR COLLEGE STATION, TX BIKE ACCIDENT ATTORNEY NOW
Don't wait to file your bike accident claim. Call Cyclist at Law at 800-887-6188 to schedule your free consultation.