Bicycle Accident Attorney Longview, Tx
LONGVIEW
Longview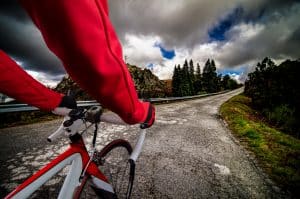 residents know that when they have a bicycle accident, there is only one attorney who truly understands. That is why they call Bill Shirer, Cyclist at Law. He is an experienced Longview bicycle accident attorney who is dedicated to helping cyclists with their injury claims. You should not have to go through your bicycle accident claim alone. Without professional legal assistance, you risk settling for less than your case is worth. Call Cyclist at Law today and talk to someone about your case.
WHAT A LONGVIEW BIKE ATTORNEY CAN DO TO HELP YOU
Sometimes there is a bit of confusion on what exactly a bike attorney can do for you and your case. Cyclist at Law will:
Help you understand your rights and how your facts apply to the law.
Speak to insurance companies and negotiate a fair settlement.
Assists you in getting maximum compensation for your injuries.
There are time limitations on when you can file your suit, so don't wait. Call Cyclist at Law.
BICYCLE INJURIES CAN AFFECT YOU LONG-TERM
When you have suffered a bicycle injury, there can be long-lasting physical and emotional damage. An attorney will help you put together a legal strategy where you can get compensation for the help you need to recover from the trauma you have experienced. You may dream of getting back on the Longview trails again, or perhaps just being able to make it through the day without constant pain. You need the proper resources to make it a reality. Cyclist at Law can help you get there.
TALK TO A LONGVIEW, TX BIKE ACCIDENT ATTORNEY NOW
You shouldn't have to fight alone. Call Cyclist at Law today and get what you are entitled to under the law. Call 800-887-6188 right away.