Bicycle Accident Attorney Mcallen, Tx
McAllen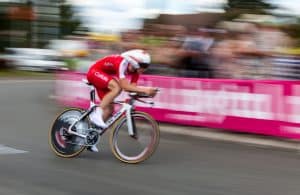 If you are a victim of a bicycle accident in McAllen caused by the negligence of another, you have rights. You shouldn't have to worry about paying associated medical bills and property damage. Bill Shirer, Cyclist at Law, is a passionate attorney and dedicated cyclist who is happy to assist you in your claim. If you are looking for an attorney to get you maximum compensation for your injuries, call Cyclist at Law.
WHY SHOULD YOU HIRE AN ATTORNEY?
When you file your case, you should not have to do it alone. An attorney is the best way for you to get what you deserve. An attorney can help you with:
Understanding your rights in your specific case.
Negotiating a fair settlement with the insurance companies.
Act as a powerful legal advocate on your behalf.
You have time limitations in filing your case. Contact an attorney immediately to assert your rights. Call Cyclist at Law today.
BICYCLE INJURIES CAN BE LONG-TERM
Some bicycle accidents can cause severe injuries. You may suffer severe physical impairment or emotional distress, which prevents you from riding the trails like you used to. You need to be compensated for this long-lasting damage. Bill Shirer understands what you are going through, and is more than happy to assist you in your claim.
SPEAK TO A MCALLEN, TX CYCLIST ATTORNEY
When you have you been injured in a bicycle accident in McAllen, you need to speak an attorney. Call Cyclist at Law at .