Bicycle Accident Attorney Odessa, Tx
ODESSA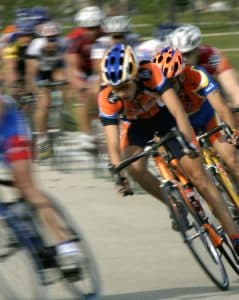 When you are the victim of a bicycle accident in Odessa, you can suffer injuries both physically and financially. Medical bills start to pile up and you may not be able to go back to work. You deserve to recover your damages quickly so that you can get your life back on track. The first step in getting fair compensation is speaking to an attorney. Bill Shirer, Cyclist at Law, is a dedicated and passionate attorney that fights for the rights of cyclists in Odessa. You deserve a fair settlement, and Cyclist at Law will fight to get it.
HOW CAN A BICYCLE ACCIDENT HELP?
The personal injury claim process can be complex. An experienced attorney can help you navigate the process. An attorney can also:
Help you understand your rights in your bicycle injury case.
Negotiate with the insurance companies to get what you deserve.
Help you recover and get help to get back on your feet.
Don't wait to file your bicycle accident claim in Odessa, call Cyclist at Law.
Bicycle Injury Compensation in Odessa, TX
If you've suffered injuries in a bicycle-related accident, you're entitled to compensation in Odessa, TX. A collision with a car or truck can result in serious injuries and property damage. You can always file a personal injury claim with the insurance company, but you'll have to wade through paperwork and examinations by the insurance adjusters. This entire event can be tiresome and stressful to anyone.
You deserve proper legal advice and care in this time. At Cyclist at Law, we'll walk you through the entire process and ensure you receive proper compensation for your injuries. All you have to remember to do is acquire contact and insurance information from the other driver. We can use this information to get a favorable settlement. We'll fight for the maximum amount every time.
About Odessa TX
Odessa, located in Ector County, is estimated to be the 29th most populous city in all of Texas. Odessa's growing population has resulted in a thriving arts and culture scene. For example, the Midland-Odessa Symphony and Chorale was founded in 1962 and continues to play throughout the area today. Visitors and residents alike should stop by the Presidential Museum and Leadership Library, the Ector County Coliseum, and the Odessa Meteor Crater (550 feet in diameter). The city even has a Stonehenge replica sitting on the University of Texas of the Permian Basin campus. Whether you intend to move to the city or simply visit, you can always find something to do. If you're a local homeowner, you'll be happy to know of the local service providers with outstanding reviews and commitment to the community. In Odessa, we're all working together towards a single goal: a thriving community.
BICYCLE INJURIES CAN LAST A LIFETIME
When you have sustained a serious injury, the effects can last for a lifetime. You may need extensive rehabilitation to even get back on the Odessa biking trails. You may never get to fully enjoy cycling again. You deserve compensation for your loss of enjoyment. Bill Shirer is an Odessa bicycle accident attorney who can help you get everything you are entitled to under the law.
CALL YOUR ODESSA, TX BICYCLE ACCIDENT ATTORNEY
Assert your rights and contact Cyclist at Law for your free consultation. Call 972-392-1249 to talk to our Odessa bicycle accident attorney.