Bicycle Accident Attorney Odessa, Tx
ODESSA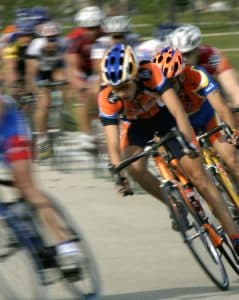 When you are the victim of a bicycle accident in Odessa, you can suffer injuries both physically and financially. Medical bills start to pile up and you may not be able to go back to work. You deserve to recover your damages quickly so that you can get your life back on track. The first step in getting fair compensation is speaking to an attorney. Bill Shirer, Cyclist at Law, is a dedicated and passionate attorney that fights for the rights of cyclists in Odessa. You deserve a fair settlement, and Cyclist at Law will fight to get it.
HOW CAN A BICYCLE ACCIDENT HELP?
The personal injury claim process can be complex. An experienced attorney can help you navigate the process. An attorney can also:
Help you understand your rights in your bicycle injury case.
Negotiate with the insurance companies to get what you deserve.
Help you recover and get help to get back on your feet.
Don't wait to file your bicycle accident claim in Odessa, call Cyclist at Law.
BICYCLE INJURIES CAN LAST A LIFETIME
When you have sustained a serious injury, the effects can last for a lifetime. You may need extensive rehabilitation to even get back on the Odessa biking trails. You may never get to fully enjoy cycling again. You deserve compensation for your loss of enjoyment. Bill Shirer is an Odessa bicycle accident attorney who can help you get everything you are entitled to under the law.
CALL YOUR ODESSA, TX BICYCLE ACCIDENT ATTORNEY
Assert your rights and contact Cyclist at Law for your free consultation. Call 972-392-1225 to talk to our Odessa bicycle accident attorney.