San Antonio Bicycle Accident Lawyer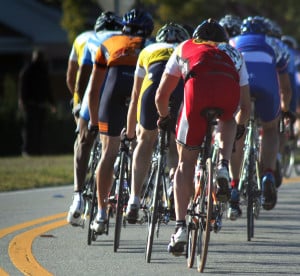 If you were involved in a bicycle accident in San Antonio, you need to call an attorney you can trust. With piling medical bills, ongoing pain, and lost wages, you need fair compensation. Bicycle accidents are a very particular area of personal injury law. It takes a special type of attorney to truly understand the long-term consequences bicycle injuries have. For a San Antonio bicycle accident attorney who understands, call Cyclist at Law.
WHY YOU SHOULD CALL A BIKE ATTORNEY
When you have suffered an injury due to a bicycle accident, you need to focus on healing and getting your life back on track. Let your bike accident attorney in San Antonio take care of the rest. A good attorney will:
Let you know of your legal rights when it comes to compensation.
Speak to the insurance companies and negotiate your settlement.
Act as a legal advocate to ensure you are being treated fairly.
When you want a dedicated and experienced bicycle accident attorney located in San Antonio, call Cyclist at Law.
BICYCLE INJURIES HAVE LASTING EFFECTS
Bicycle accidents can cause lasting pain and disability that may prevent you from enjoying the sport you are passionate about. An attorney can assist you in getting proper compensation for dealing with the long-term effects of your injuries. Cyclist at Law understands cycling and the consequences an injury can have on your continued enjoyment of the sport. If you want a dedicated San Antonio bicycle accident attorney, look no further than Cyclist at Law.
TALK TO YOUR SAN ANTONIO, TX BICYCLE ACCIDENT LAWYER TODAY
Cyclist at Law can help you receive proper compensation if you were injured in a bicycle accident. Dial 972-392-1249 today.