Waco Bicycle Accident Lawyer
Experienced Bike-Riding Personal Injury Lawyer for Waco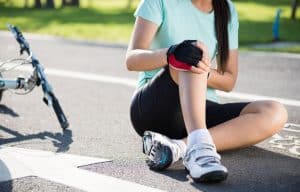 If you are involved in a bicycling accident in or near Waco, the most important thing you can do is find the right personal injury attorney. You need and deserve financial compensation to offset costs related to your Waco bicycling accident. Bill Shirer, Cyclist at Law, is here to analyze your case and advocate for justice.
The aftermath of your Waco bicycling accident should center on rebuilding your injured body and mind. Instead of attempting to understand the insurance and legal complexities of a bike-riding accident in Waco, let Bill tackle those challenges on your behalf. Bill will engage in settlement negotiations with the insurance provider. Our Cyclist at Law is also willing to take your case to court. A personal injury lawsuit has the potential to result in a favorable court award that provides money to offset your medical costs, damaged bike, diminished earning capacity, lost wages, and pain and suffering. Furthermore, if you lost a loved one as a result of a bicycling accident in Waco, our legal team will file a wrongful death lawsuit on your behalf.
Though few people know it, the quality of a personal injury attorney is just as important as the unique facts of the case. Bill Shirer, Esq., is a Cyclist at Law, meaning he lives his work. Bill cycles throughout Texas as a hobby. Put your trust in Bill, and he will fiercely advocate on your behalf just as he would for a fellow bicyclist in his biking group who suffers an injury due to another party's negligence. Keep in mind, even if you are partially at fault for the cycling accident, Bill will take on your case and push for a settlement or award that helps right this wrong. Such a payout is still within the realm of possibility even if you are partially at fault.
Determining Liability for a Bicycle Accident
Liability in your bike-riding accident in Waco might not be crystal clear. In some such accidents, liability is shared between parties. If another party is fully or partially at fault for your cycling accident in Waco, you will have an opportunity to obtain a sizable payout in the form of a court award or settlement. What matters most is that you choose the right attorney to analyze your case and pursue justice on your behalf. Bill Shirer, Esq., is that attorney.
Liability in Waco cycling accident cases is determined by evidence. Video footage of the accident scene, eyewitness testimony, the police report, and even the medical report pertaining to your injury treatment will shape liability for the accident.
You can do your part to help prove one or several parties are at fault for the accident by gathering evidence after the collision. Take pictures of the damage to your bike, your injuries, the accident scene, and the vehicle that struck you. If anyone witnessed the accident, use your smartphone to record their name, contact information, and a short statement pertaining to the accident.
It is not in your interest to apologize after the accident. Even if you are partially at fault for the crash, you should not admit fault. The bottom line is that even if you are partially responsible for the crash, another party such as a driver, a fellow bike rider, the bike manufacturer, the bike mechanic, or a pedestrian might also be partially at fault. Our Cyclist at Law in Waco, Bill Shirer, is here to identify all potentially legally liable parties and pursue financial compensation from those parties to right this wrong. Bill's aim is to prove those responsible parties are negligent.
Negligence is a legal term that means a party failed to fulfill its obligation to provide due care for those in the vicinity. If negligence is proven, the stage will be set to collect a payout in the form of a court award or settlement. However, even if you are found partially liable for your cycling accident in Waco, there is still a chance you will still receive a settlement or court award, albeit a smaller one that would have been paid if you weren't partially responsible.
Cyclist Laws in Waco, TX
Waco bike riders are required to follow specific rules to remain in full compliance with the law. Waco bicyclists are required to raise their arm on the side of their body that corresponds to the direction they will turn or pass another vehicle. Waco bike riders are not permitted to park on bike paths. Furthermore, local cyclists cannot ride their bikes on toll bridges or highways. Waco bicyclists are also required to ride in the same direction as automobiles along the right-hand side of local roads. The only exception to this rule is that bicyclists can shift away from the right-hand side of the road when executing a left turn or passing automobiles.
Car Drivers' Rights and Responsibilities to Cyclists
Waco automobile operators owe a duty of care to cyclists, primarily as there is a significant difference between automobiles and bikes in terms of weight and size. The failure to uphold this duty of care can lead to legal liability for causally related expenses ranging from medical costs to lost wages, diminished earning capacity, pain, suffering, the loss of life, and more. Waco drivers are required to wait until it is safe to pass a cyclist. Furthermore, drivers owe a duty of care to bicyclists in the sense that they should look out their window prior to opening the door of a parked car to ensure a bicyclist is not approaching.
Drivers are required to provide cyclists with enough space to prevent a rear-end collision. Drivers are not permitted to tailgate cyclists. Local Waco drivers are to provide cyclists with at least three feet of space on the road.
Cyclists' Rights and Responsibilities
Cyclists also owe a duty of care to Waco drivers. Bicycle riders cannot tailgate vehicles. Bike riders are also required to ride along the right-hand side of the road and lift their arm/hand to indicate they will pass or change lanes. Bicyclists who lane split in between vehicles also present a danger to all parties on the road, meaning a collision resulting from such a maneuver might result in legal liability placed on the cyclist.
What to Do After a Bicycle Accident
Waco cyclists involved in biking accidents should immediately reach out to emergency medical services providers for treatment. Ideally, this treatment will result in a medical report that can be used as evidence in a court of law to establish a legitimate causal relationship between the accident and injuries. Though you might not feel significant pain in the immediate aftermath of the collision, there is a chance you will feel considerable pain after whiplash or another injury sets in later on in the day or the ensuing days. The moral of this story is that it is not in your interest to delay your visit to the doctor's office.
Aside from obtaining medical attention, Waco cyclists are also encouraged to contact Bill Shirer, Esq., for a prompt case review. Bill genuinely cares about Waco cyclists, as he is a cyclist himself. Bill encourages all Waco cyclists injured in accidents to reach out to the police so a formal accident report can be created. This report will help piece together the accident puzzle to determine legal liability.
Most cyclists in Waco carry a smartphone when riding just in case an emergency arises. Use this high-tech device to your advantage by taking pictures and video footage of the site of the collision. Take snapshots of the damaged bike, your personal injuries, the area of the road where the collision occurred, and the vehicle that struck you. Use your smartphone's recording function to record short statements along with the contact information and names of eyewitnesses to the accident.
Elements of a Bicycle Accident Claim
The bike accident claim process begins with the formal documentation of the accident. A police report and medical report should be created immediately after the accident. Bill Shirer, Esq., is here to review the facts of your unique Waco cycling accident. Meet with Bill for a formal review, and we will engage in settlement negotiations with the insurance provider.
Bill will also represent you in a court of law if a settlement with the insurance provider cannot be reached. Bill's aim is to maximize the value of your claim, helping you obtain financial compensation to pay for medical costs, the loss of a loved one's life, pain, suffering, lost wages, and additional losses.
Bicycle Accident Statistics in Waco
According to the Texas Department of Transportation, 312 Texans suffered serious injuries as a result of bicycling accidents in 2019. All in all, a total of 878 injuries resulted from cycling accidents in Texas during 2019. Over 1,000 nonincapacitating injuries were suffered in Texas during that same year. Fast forward to 2020, and Texas ranked in the top five of all states for cycling deaths. The Lone Star state ranked fourth in terms of cyclist deaths in the year. Just under 50 people died in Texas after being struck while riding a bicycle in 2020.
Best Bike Trails in Waco
Waco is a lovely place to ride a bike as it is spacious, warm, sunny, and scenic. Some of the area's best cycling trails include the Skeet Eason Hike & Bike Trail, Cameron Park, and the Waco Lake Hike and Bike Trail COE.
Worst Areas for Bike Riding in Waco
Cyclists should avoid areas near Valley Mills Drive, Waco Drive, Franklin Avenue, Memorial Drive, Washington Avenue, and New Road. Above all, cyclists should refrain from riding along unlit paths, especially early in the morning and late at night when visibility is limited.
How to Avoid a Bike Accident
You can do your part to avoid a cycling accident by wearing brightly colored clothing along with a helmet with a light hue. It is also in your interest to add a reflector to the front and back of your bike. Try to stay at least three feet away from vehicles on all sides. Wear pads along with a helmet, keep toward the right-hand side of the road, and pay close attention to the tires of vehicles. If you notice vehicle tires are turning toward you, it is a sign they will soon move in your direction, and you must react accordingly.
Avoiding a bike accident requires riding defensively. Do not hesitate to pull over to the side of the road so traffic can dissipate before you reemerge into the flow of traffic. If you are riding by parked vehicles, beware of the potential for their doors to swing outward, potentially opening directly in front of you.
Contact the Waco Cyclist At Law
You are not alone in the aftermath of your Waco bicycling accident. Bill Shirer, Esq., is ready and willing to review your cycling accident case. Meet with Bill for a case review, and he will analyze the evidence of your unique case to determine if there is sufficient legal footing for a personal injury lawsuit. Bill is the perfect attorney to handle your Waco bike accident case as he rides in the 50+ road division biking group. Bill also takes to the roads for weekend rides with family and friends.
Reach out to Bill today to coordinate an initial consultation. Whether your bicycling accident was significant or minor, Bill is willing to review its idiosyncratic facts. Furthermore, if you lost a loved one in a cycling accident in Waco or a nearby area, Bill will push for justice in the form of a wrongful death lawsuit. The quest for justice starts with a phone call to our office. You can reach Bill Shirer, Cyclist at Law, by dialing 800-887-6188. You can also contact our legal team through email by clicking here.