Bicycle Accident Attorney in Addison TX
Recover From Cycling Accidents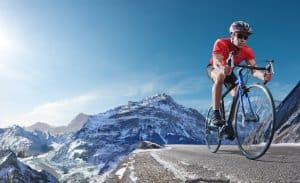 At Cyclist at Law, we focus on bicycle accidents. Not only is our team of bicycle accident attorneys familiar with bicycle law, but I am personally a cyclist. Whether you are trying to claim for bicycle accident damages such as replacing your bike or claiming for medical bills you've had as a result of a bicycle injury, I can help you negotiate with your insurance company for your personal injury case.
We can help answer your insurance questions, such as:
How Do I Get My Bike Replaced?
Bicycle Accident Statistics Addison, TX
Every day in Addison, TX, dozens of locals bike to and from work, school, and cafes. While biking is a fabulous and environmentally-conscious alternative to driving cars, cyclists are especially vulnerable to accidents and injury. In 2012 alone, there were an estimated 49,000 bicycle-related injuries in the U.S. (as reported by the National Highway Traffic Safety Administration). In 2015, that number had decreased slightly to 45,000. In recent years, the average age of cyclists killed in crashes with motor vehicles has continued to increase. If you have been in a bicycle accident, don't hesitate to get in touch with a bicycle accident attorney.
Do you have further questions about bicycle accident statistics in Addison, TX? Contact Cyclist at Law today for more information! We're always happy to assist you.
Bicycle Accident Compensation Addison, TX
If you've been injured in a bicycle accident that someone else's negligence caused, then you have the right to compensation. You can take a few specific actions to receive the highest compensation possible. First, do not waste time before making a claim against the person who caused the accident. The more time you wait before doing this, the less likely it is that you'll be awarded compensation. Second, always make sure to collect as much information as possible at the scene.
Do you have further questions about bicycle accident compensation? If so, contact Cyclist at Law today to get more information!
About Addison, TX
With almost 200 restaurants and over 20 hotels, Addison has special events for more than half of the weekends of every year. The Taste of Addison and Oktoberfest are among the area's most popular. Some other Addison attractions of note are Circle Park where there are many beautiful lofts, a ballpark, and a theater, which holds productions like Shakespeare in the Park, as well as the Improv, which has hosted some of the world's best stand-up comedians.
Here to help and advise
As a personal injury lawyer with over 23 years of experience trying bicycle accident and personal injury cases, we at Cyclist at Law can help and advise you on how to get compensated if you've been a victim of a bicycle accident.